Biomechanics training is all about improving the mechanics of the body – in doing so enabling you to move more freely on a daily basis or to allow optimal performance in your chosen sport or activity.
You may be having problems with pain or a recurring injury; looking for a solution to back pain or having problems with flexibility or movement – a biomechanical assessment can really help physically as well as having a positive effect psychologically. We understand how frustrating it can be with any movement restriction, injury or pain, so we're here to apply all our knowledge and expertise to help you resolve the issue.
You may be a runner who would benefit from analysis of your running gait. This can be done with our video analysis – from here we can develop some gait retraining exercises that could help increase your running speed, develop your strength further and reduce the risk of injury. For someone new to running, this analysis and development plan could really help you perform at a higher level and increase your resilience.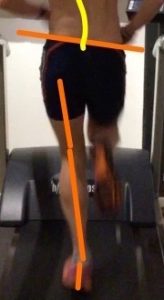 Our biomechanics assessment and coaching can help you:-
Move freely
Increase speed and agility in your sport (e.g. run or cycle faster or more efficiently)
Enjoy an active life to the full
Correct that niggling back or joint pain
Help prevent further problems in later life
Here at Fit for Purpose, our trained and experienced team can help you identify specific mechanical issues within the body. You may have struggled to find a solution elsewhere so our aim is to help you by assessing every part of the body's mechanics.
Once we've identified how to make any corrections, we will work closely with you to create a personal corrective exercise plan. It could be a small change that makes a big difference to your sports performance, your daily movement or the things your simply enjoy doing to keep active.